For travellers, Bath, England serves as one of the best destinations to visit in all of Europe thanks to its abundance of top things to do and best museums. The city is also home to Jane Austen's Bath Museum, where fans can learn more about the beloved author and her time in Bath and even see the house that inspired her most famous novel, Pride and Prejudice. If you're visiting or travelling through the city, check out this list of top things to do in Bath to get started planning your trip!
Visit The Roman Baths
The Roman Baths is a public baths complex located in the English city of Bath. The baths are thought to have been built over a spring during Roman times and now you can see what it would have been like for an inhabitant who lived 2,000 years ago but there is evidence that the use of these springs dates back over 20,000 years, making it Europe's oldest natural spa.
This was one of Jane Austen's favourite places to visit while she lived in Bath. It has been speculated that she might have based her character, Mr Darcy, off of a man that she saw at these baths.
All tickets to the Bath must be booked online in advance. Check The Roman Baths website for more information on booking your tickets, covid safety measures and for how to book if you need wheelchair access.
Discover the Botanical Gardens of Bath
The Botanical Gardens of Bath are most famous for their beautiful glasshouse, which is like a tropical paradise in an English garden. You can visit any time of year as most of these flowers and plants are grown as houseplants.
The glasshouse also has an outdoor section where you can get away from city life and relax with a picnic while surrounded by tropical plants. In addition to flowers and plants, there is also a herb garden that would be perfect for anyone who cooks or grows their own herbs. There is a restaurant inside but eating outside is better if you want to feel closer to nature or stop by one of many cafes around town. Another great thing about these gardens is that they are free!
Explore the Jane Austen Centre
A true gem for any Jane Austen fan, Jane Austen Centre is a wonderful place to learn more about one of England's most beloved authors. Explore objects from her life including excerpts from her writings and period clothing and jewelry. The museum itself is made up of two beautiful Georgian buildings: No. 25 Gay Street where she was born in 1775 and No. 24 Gay Street where she spent much of her time while writing Pride and Prejudice at No. 16 next door.
Another highlight is The Parlour, a beautifully-decorated room that depicts Austen's time spent here with her family. If you go (which you absolutely should), be sure to check out their Exhibition Gallery as well as see their many performances throughout the year. One such example is Pride & Promises, an interactive performance based on quotes taken directly from letters that changed women's lives forever.
Visit the Holburne Museum in Bath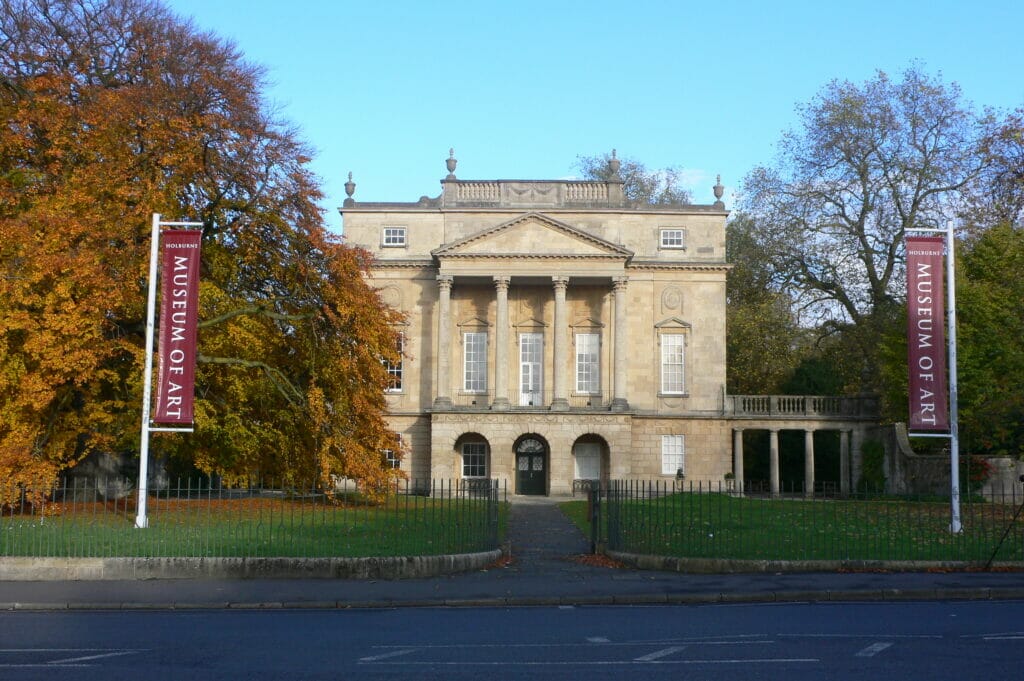 With an award-winning Roman collection and an impressive permanent display of Pre-Raphaelite art, it's no wonder that the Holburne Museum is one of Bath's top attractions. Visit its Tea Rooms for afternoon tea and an exhibition on Jane Austen – one of Britain's most beloved writers. It also houses Europe's largest collections of paintings by Thomas Gainsborough (one of England's greatest artists).
The museum also boasts a celebrated decorative arts gallery, displaying a dazzling array of ceramics and silverware from across Asia. If you're visiting in autumn or winter, be sure to see the renowned Holburne Illuminations: an atmospheric celebration of light! And don't forget your camera; with so much gorgeous artwork around every corner, you won't want to miss a shot!
Check out The Royal Crescent

The Royal Crescent is a row of 30 terraced houses laid out in a sweeping crescent overlooking The Circus, with views of downtown and across three counties. It was designed by John Wood and opened on 25 May 1774. The Royal Crescent was among Bath's earliest architectural features; William Porden referred to it as the noblest specimen of architecture in Europe.
These beautiful houses, are definitely worth checking out when you're visiting Bath!
Visit Sham Castle at Bath Golf Club
If you're looking for a great day out in Bath—or just want some time away from museums and galleries—take a trip down to Bath Golf Club. This beautifully manicured 18-hole golf course provides a fantastic setting for those wanting a break from sightseeing. The club itself is open year-round; tee times can be reserved up to seven days in advance.
While visiting the golf club, you can check out Sham Castle – a fake castle that was built back in 1762. It was built for Ralph Allen, as he wanted a better view from his townhouse. Today, Sham Castle is located on Bath Golf Club and can be seen while you are playing a game of golf.
The golf club also offers amazing views over Bath and is definitely one of the more picturesque golf clubs in the South West.
Walk across Pulteney Bridge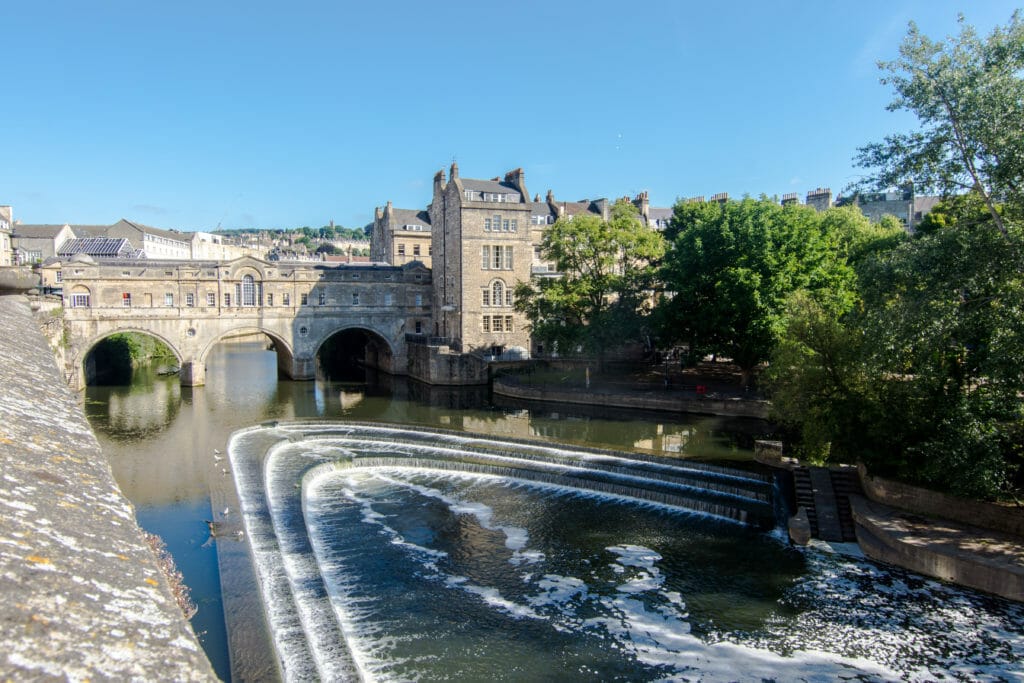 The Pulteney Bridge is a bridge over the River Avon in Bath, England. The present structure was designed by Robert Adam and built between 1767 and 1775. It replaced an earlier medieval bridge that had stood on a different site nearby. This masonry arch bridge takes its name from Sir William Pulteney, who developed Bath as a fashionable spa town in Georgian times. Designed as part of Adam's scheme for redeveloping Bath after much of it was destroyed in a fire, it has been designated as a Grade I listed building by English Heritage since 1950.
Today, the bridge is lined with shops, cafés and pubs. While walking along the bridge you can enjoy a view over the River Avon, possibly spotting some local wildlife (ducks, swans etc). You can also walk down to the lower level, and walk along the river's edge.
Visit Bath Abbey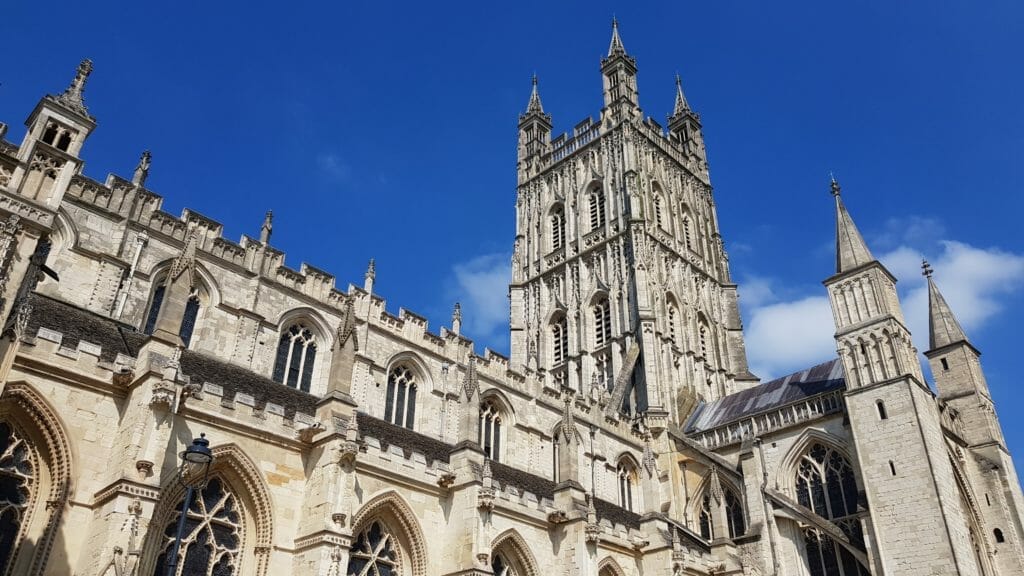 The Abbey Church of Saint Peter and Saint Paul is commonly known as Bath Abbey is an Anglican parish church and a former Benedictine monastery in Bath, Somerset, England. Founded in 1499, it became a cathedral in 1903. Since 1995 it has been designated as a Grade I listed building. The first church on the site was founded circa 976 by Osgar of Abingdon when he was granted lands at Abington by King Edgar.
While you're visiting the Abbey, why not climb the 212 steps to the top of Bath Abbey Tower? Here you'll be able to get a view over the city and learn more about both the church and Bath itself.
Make sure to check the latest information on visiting Bath Abbey, on their website here. You have to book a tour if you'd like to climb the tower, and information on this can be found here.
Relax at the Thermae Spa
If you're after some time away from your daily routine, it doesn't get much better than a trip to Thermae Spa. Comprising a series of ancient Roman baths—including Britain's only Roman hypocaust bathhouse—it offers all sorts of indulgent treatments that are perfect for relaxing those overworked muscles and taking your mind off everyday life.
If you're after some time away from your daily routine, it doesn't get much better than a trip to Thermae Spa. Comprising a series of ancient Roman baths—including Britain's only Roman hypocaust bathhouse—it offers all sorts of indulgent treatments that are perfect for relaxing those overworked muscles and taking your mind off everyday life. Try its Head to Toe therapy or Sculpture Body Boost treatment. And with a hydrotherapy pool, steam room and gymnasium on site too, you can really make sure you treat yourself right (and work off those calories!). Just don't forget your swimming costume!
Bath Fashion Museum
The Fashion Museum showcases over 100 years of fashion history and education through its permanent collections. Started by designer John Martin in 1992, it originally operated out of his flat before moving to a purpose-built space on Pulteney Bridge. The collection includes pieces from legendary couturiers as well as a collection of historical dresses worn by celebrities such as Marilyn Monroe.
There are also exhibits about Giorgio Armani, Alexander McQueen and Gianni Versace; an accompanying shop offers vintage garments alongside contemporary clothing.
This museum is perfect for anyone interested in fashion or just history and culture generally speaking. There is plenty to see here with over 250 dresses that span decades of fashions.
Watch a movie at The Little Theatre Cinema
This gem is a hidden gem within all of Bath's many treasures. The neighbourhood cinema has managed to keep a 1930s theme while offering the latest cinema technology. When you visit this theatre, you'll step back in time, while enjoying a modern-day film.
For the latest screenings, visit The Little Theatre Cinema website.
Prior Park Landscape Gardens
The Prior Park Landscape Gardens are a must-see for any visitor to Bath. Previously owned by local business tycoon Thomas Darby, they are now part of a charitable trust and open every day of the year. Boasting an award-winning collection of ornamental trees and exotic plants, visitors will also enjoy beautiful views across Pulteney Weir that were once featured on banknotes from across Europe.
On top of all that, there's plenty of space for kids to play too. If you're looking for family days out in Bath or fun things to do in Bath with kids, then head here first! There's a children's play park as well as lots of wide-open grassy areas perfect for running around like you're at your own personal adventure playground.
For more information, visit The National Trust website.
Explore Jane Austen's Bath with a free audio walking tour
Take a free audio walking tour of Jane Austen's home city of Bath. Discover how Jane's experiences living here inspired her novels and learn about places she wrote about in Pride and Prejudice and other books.
The audio tour is accessible via the Visit Bath website here and is hosted on Sound Cloud so you can freely access it on your phone, and there's also a free map in PDF format to go with it.
Explore the outdoors with The Bath Spy Mission Treasure Trail
The Spy Mission Treasure Trail can be enjoyed at any time of year and is great for a day out with family or friends or as a team-building activity. You don't need to be exceptionally fit, but you will need plenty of energy! The key objectives are Fitness – Improve cardiovascular fitness while navigating your way around town; Teamwork – This activity is ideal for teamwork activities that rely on collaboration and communication; Fun – This activity helps people get closer together by enjoying something fun and physical.
Find more about the Bath Spy Mission Treasure Trail here.
We hope you found this post helpful.