Minehead in Somerset, England, is the perfect destination if you're looking to relax on the beach while taking in some of the most beautiful coastal scenery in England. The town has so much to offer, including the Butlins Minehead Resort, which features over 40 rides and attractions, plus The West Somerset Railway, which runs from Minehead through beautiful countryside all the way to Bishops Lydeard. If you're looking for other fun things to do during your vacation in Minehead, take a look at this list of five top things to do in Minehead.
Ride the West Somerset Railway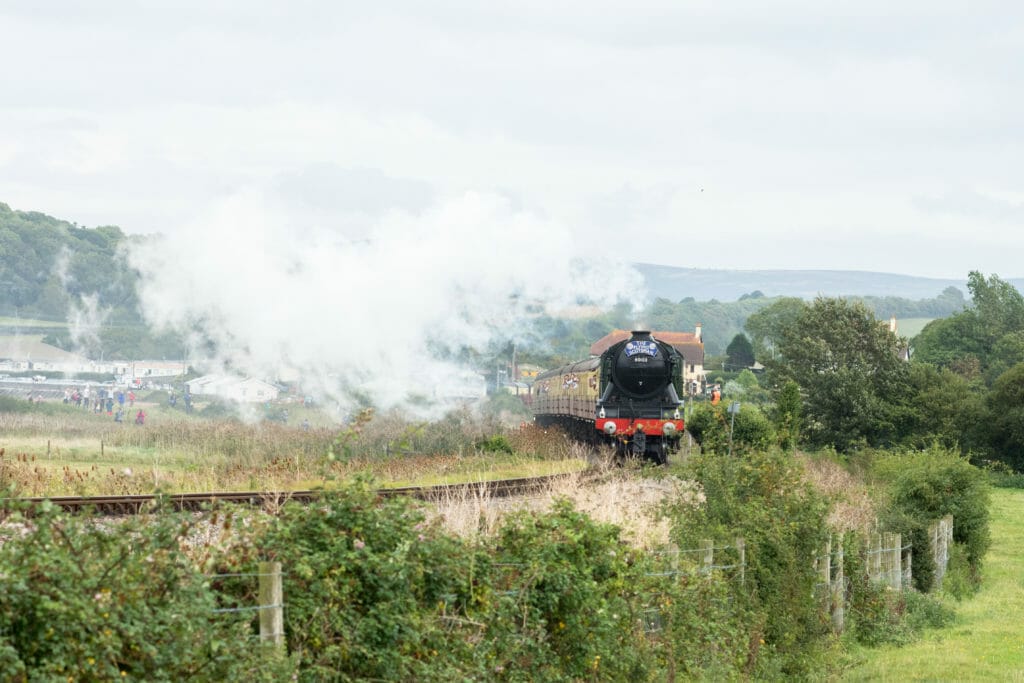 One of England's most scenic train journeys is on the West Somerset Railway, which is an operating steam railway offering seasonal trips. The line offers hourly rides through some of England's most beautiful countryside. The line runs from Bishops Lydeard to Minehead, stopping at several stations along its route. Take a leisurely ride and enjoy all that West Somerset has to offer while taking in some gorgeous views along the way. Perfect for a day trip or a fun family excursion!
Visit Minehead's Beach
When visiting this beautiful Somerset coastal town, don't forget to stop by its beach. It's perfect for relaxing and soaking up some vitamin D. Whether you're alone, with friends or family, it offers one of the best spots in Minehead for taking a walk along its soft sands or taking a dip in the sea during the warmer months.
Walk along the Somerset Coastal Path
The Somerset Coastal Path is one of England's most scenic long-distance walks. Starting at Minehead, head west towards Watchet. This part of coast doesn't get too many visitors—in fact, you might even have it all to yourself! Make sure you bring your binoculars so you can spot anything that swims or flies into view! The path follows Exmoor's coastline, making for an excellent way to get outside and take in all of Somerset's natural beauty. It doesn't matter whether you're traveling along on foot or bicycle – you'll be able to enjoy the beautiful scenery found along this path.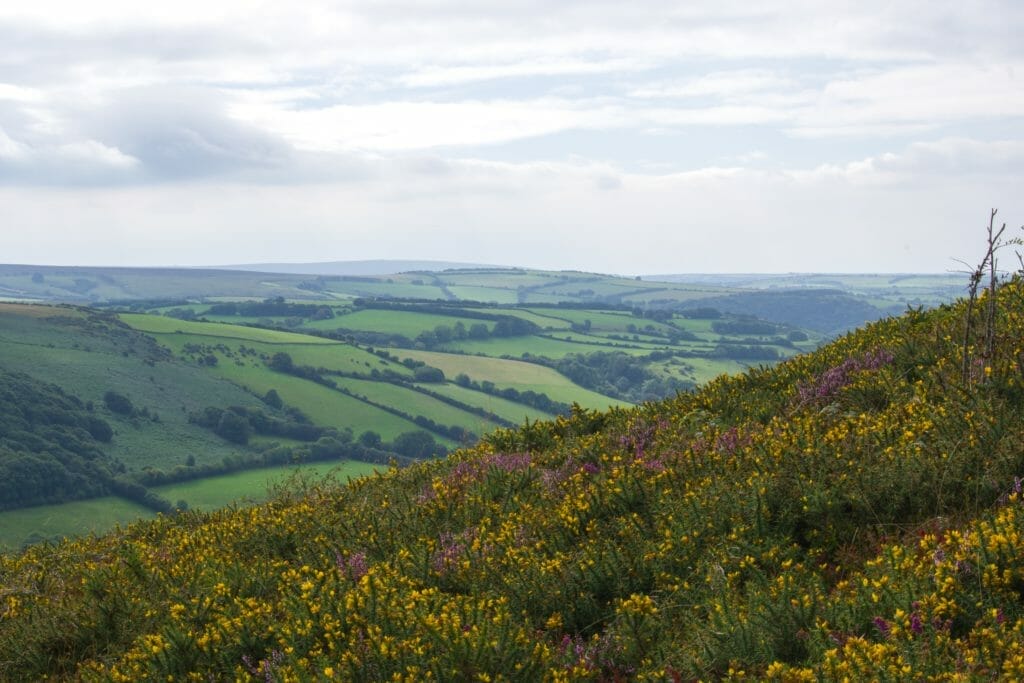 Visit a farmers market
While you're visiting Minehead, make sure to try some local produce – and there's no better place than at a farmers market to explore the wide range of produce available from across the county.
The farmers market is usually held on Saturday mornings, with sellers spread out along both sides of North Parade. You'll find everything from organic meat and vegetables to artisan crafts, jewelry and clothing—as well as homemade cakes, pastries and fresh bread. Located just minutes from Butlins Minehead, it's a great place to go before heading out for your day at Butlin's or before continung onto the Somerset Coastal Path.
Visit Blenheim Gardens
With its long history of horticulture, it's not surprising that Somerset is home to some beautiful gardens, but if you're looking for something a little more unique than your average stately home garden then Blenheim Gardens is worth a visit. The stunning 30-acre grounds boast quirky and impressive design features like 12 miniature lakes and a large range of trees and shrubs – making it one of Somerset's most interesting gardens.
The beautiful grounds are open all year round and entry costs £7 per adult (As of 2021) – less if you book online in advance or join their season ticket scheme. They also offer buggy tours, at different points throughout the day making these gardens accessible to those who have limited mobility.
For more information on Blenheim Gardens click here.
Visit Minehead Museum
Minehead Museum is a great place to visit for anyone that's interested in local history. What once was a costume shop during Victorian times, it now features exhibits from Roman times up until recent years. The museum has been refurbished recently and it makes for a great day out during your stay.

Note: The Museum is only open from mid-March to October, and opening times may change. Check their website for the latest information.
Enjoy the views at Selworthy Beacon
Selworthy Beacon is a prominent hill overlooking Minehead, Somerset. The summit is owned by Exmoor National Park Authority and managed by The West Somerset Railway as part of a network of footpaths that provide access to Exmoor. Walkers can use a well-trodden path from Lynton or a longer route from Lynmouth. From the top there are excellent views over Exmoor and West Somerset, including Dunster Beach and Cheddar Gorge. And best of all? You'll probably have it to yourself!
Where to stay in Minehead?
The Marston Lodge Hotel
The Marston Lodge Hotel is a 4-star hotel located in Minehead, near Butlins and many of Somerset's costal paths.
This hotel has been recently refurbished and features an indoor swimming pool, a spa, sauna, steam room and gym. It's perfect for guests looking for modern accommodations along with high-end amenities. The location is convenient since it's less than 10 minutes from everything located on Minehead Beach!
The Channel House Hotel
A four-star guesthouse on a quiet corner of England's Somerset coast, The Channel House hotel provides beautiful views of woodlands and meadows as well as an impressive selection of amenities for leisurely days spent exploring nearby seaside resorts. Built from warm cream stonework and exposed beams, the rooms feature comfy beds with crisp linens and sitting areas perfect for lazing around or working. Guests can choose between rooms with a king-size bed, a single bed, or twin beds.
Butlin's Minehead Resort
Butlins in Minehead, offers a family-friendly resort with a range of entertainment on site such as golf courses, an indoor pool and spa, tennis courts and more. The resort offers free parking for all guests. Additionally, Butlins has good connections to the places covered in this guide such as the beach, and Somerset Coastal Path.
Where to eat in Minehead?
Eat at The Old Ship Aground
Recently voted as one of The 10 Great Beachside Gastro Pubs on TripAdvisor, The Old Ship Aground is a definite must visit destination on your trip to Minehead. Open 7 days a week, serving up local produce with traditional pub grub dishes. With cask ales, wine and cider available too there really is something for everyone! Be sure not to miss out on their Sunday roast.
Eat at Apple Tree Tea Rooms
One of the top places to eat in Minehead is the Apple Tree Tea Rooms. A warm and inviting tea room, where you can enjoy a great tasting cup of tea and a tasty snack. I love that they have an incredible variety on their menu, from vegetarian options to traditional fish and chips. I also love how beautiful it is inside with lovely decorations all around.
Eat at The Driftwood Cafe & Restaurant
Located on Minehead's seafront, The Driftwood Cafe & Restaurant serves up a great local vibe and a menu packed with classic British favourites. From sausages and mash to cod and chips, there's something for everyone at The Driftwood. A family-friendly eatery, it also does a kids menu so you can get your little ones started on their new favorite meal before they know it!